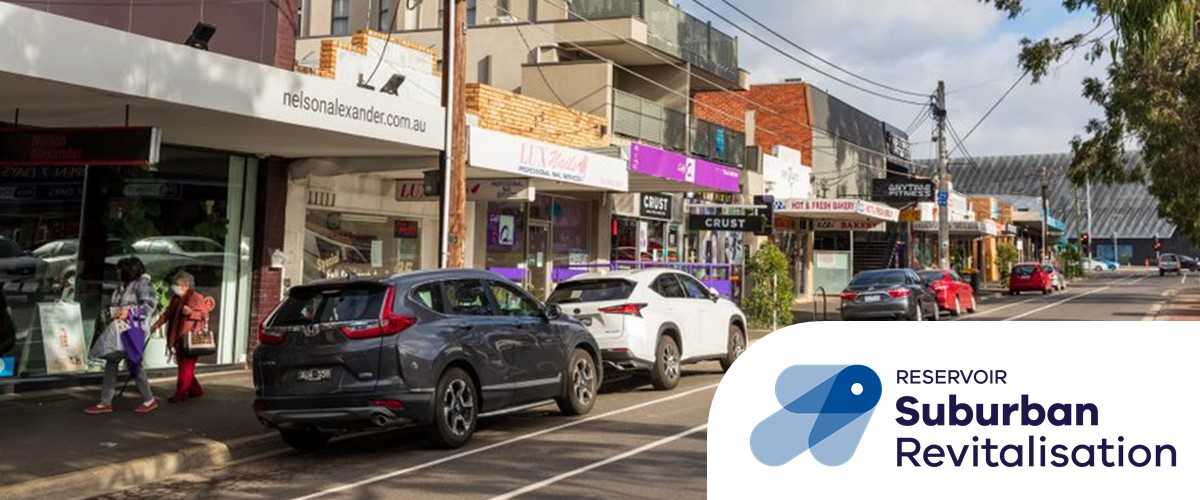 Reservoir is one of Melbourne's largest suburbs, located 12km north of the Melbourne CBD and within the City of Darebin. Its socially and culturally diverse community, together with its residents' strong sense of community and pride, are some of Reservoir's greatest strengths.
The new award-winning train station, part of the Level Crossing Removal Project, as well as other public transport links, connect residents and visitors to Reservoir's established main street precinct, well-loved recreational and leisure destinations and diverse residential neighbourhoods.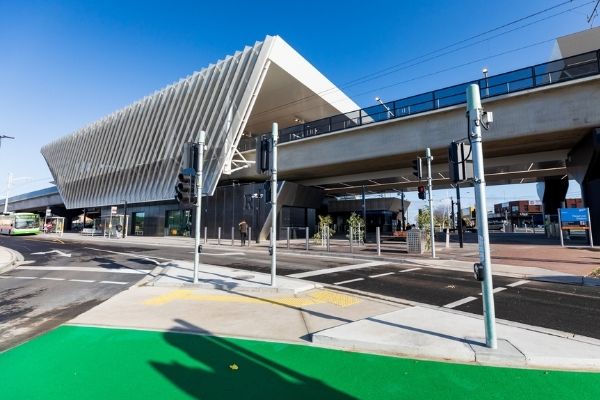 Reservoir Suburban Revitalisation Board
Established in 2021, the Board provides a local voice to the Victorian Government's Suburban Revitalisation program, working with local communities to identify opportunities for locally-led projects to make Reservoir thrive.
Questions, ideas and feedback for the Board are encouraged and welcome. You can get in touch with the Board by emailing suburban.revitalisation@ecodev.vic.gov.au.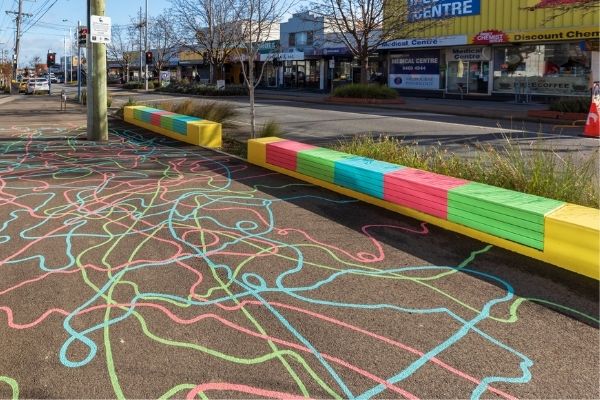 Our vision for Reservoir
Reservoir honours its cultural tapestry; inclusive, friendly and with heart.
You can download a copy of our vision statement in PDF or accessible Word formats.
Key themes of our vision for Reservoir
Objectives
Entice community life into the streets and public spaces through enhanced streetscape amenity
Celebrate Reservoir's reputation as a cultural destination through cultural art installations and events
Attract visitation through a regular program of events and activations during the day and night
Grow a local culture of active citizenship and volunteerism through capacity building and resourcing
Objectives
Establish partnerships and collaboration on programs to address antisocial behaviour in streets
Light up the streets at night to attract evening visitation to enhance perceptions of safety
Enhance active transport options, local connections and wayfinding to connect Edwardes, Broadway and other Reservoir destinations
Advocate for better local public transport options and connections
Objectives
Expand the Reservoir Village network to include the Broadway precinct and enhance its profile through place branding, new website, business directories and curated place management to attract visitation to shopping precincts
Undertake research and develop strategies to enhance shopping precincts, and attract cultural diverse business investment and large scale employers
Grow 'jobs ready' skills for disengaged youth and retain employment
talent within Reservoir
Download the Reservoir Suburban Revitalisation Report 2021-22: PDF or accessible Word format.
Projects funded in Reservoir
Contact us
Page last updated: 10/06/23