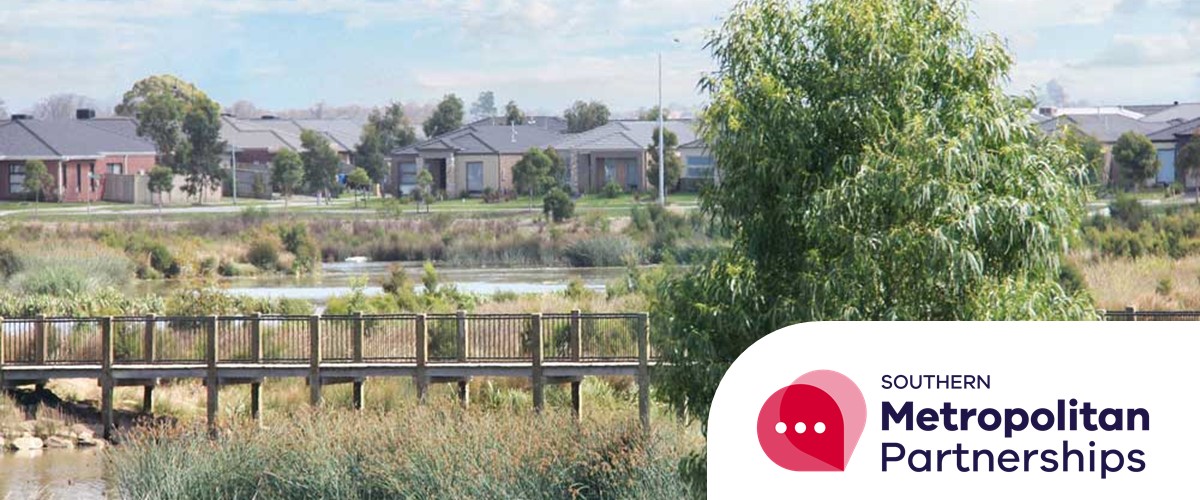 The Southern Metropolitan Partnership is an advisory group established by the Victorian Government. The Partnership is a way for local communities to engage directly with state and local governments, and advise the Victorian Government of the top priorities for jobs, services and infrastructure across the region. This advice will be become part of the government's key decision-making processes.
The Southern partnership is taking a deeper dive into the region's priority issues to explore how we can better connect Melburnians to learning and skill building opportunities, mental health services, jobs and each other.
Meet our members
The Southern Partnership is in its second term, with the current membership appointed in August 2021. Each partnership is made of community and business representatives with varied backgrounds, experiences and networks, the CEO of each of local government in the region and a Deputy Secretary from the Victorian State Government.
What we've heard
We undertake a range of engagements to understand the issues and opportunities faced by the communities of Melbourne's southern region.
What we've done
Since our establishment in 2017 we've invested in research and projects to further explore, and act upon, the priorities raised by the people of our region.
We commission this work with the Metropolitan Partnerships Development Fund and then share the findings and outcomes with government to inform policies and programs.
In response to the social and economic impacts of COVID-19, and with an understanding that jobs and training are key priorities for communities in the southern metropolitan region, the Partnership endorsed $250,000 in funding to support the City of Casey to deliver a pilot program to connect as many as 200 job seekers to local training and employment opportunities.
The people centred program, focused upon supporting younger and older jobseekers, in addition to women and culturally and linguistically diverse people to overcome barriers to employment. Information sessions were held about careers in the fields of hospitality, manufacturing and allied health care, which were then followed-up by Casey Council with support to enter local training or job opportunities.
As a result of the program, 50 local job seekers found employment within the City of Casey. Vimal, interviewed in the above video, was connected to employment at Amstel Golf Club in Cranbourne through the program.
Completed in 2021, the Southern Integrated Transport Framework (SITF) aims to improve public transport and reduce social isolation in the southern region by making short-term, practical proposals which contribute to long-term aspirations of efficiency, road space allocation, new active transport networks and station upgrades.
The project conducted research to develop a consolidated regional view on social isolation in Melbourne's south and proposed interventions for governments to take to address it.
The research focused upon:
Regional transport constraints and their impact upon access to employment, education and services
Other barriers that impeded the effectiveness of regional services in supporting socially isolated people
The principal barriers to addressing social isolation in the region were identified as:
Lack of transport services and the vast distances involved in physically accessing services and communities.
Lack of coordination of available services meaning a holistic approach to client servicing is elusive.
Income and time constraints for socially isolated people, along with their difficulties in engaging with services due to low awareness of available services and issues linked with self-confidence, proficiency with English language, access to technology, and/or cultural barriers.
The Southern Region
Melbourne's Southern Region spans bayside, growth areas and regional hubs of Frankston and Dandenong, and extends from its northern border at Cheltenham and Moorabbin, to the southern tip of the Mornington Peninsula and the eastern limits of Pakenham and Officer.
We acknowledge the Aboriginal people as Australia's first peoples and as the Traditional Owners and custodians of the land and water on which we rely.
Local Government Areas
Cardinia Shire Council
Casey City Council
Kingston City Council
Frankston City Council
Greater Dandenong City Council
Mornington Peninsula Shire Council
Contact us
Page last updated: 04/07/22