The Suburban Revitalisation Program is supported by the Office for Suburban Development.
Focused on driving economic and social prosperity in Melbourne's suburbs, the Suburban Revitalisation program includes multiple streams – Suburban Revitalisation Boards, the Living Local Fund, Neighbourhood Activity Centre Renewal Fund and targeted revitalisation investment, including 20-Minute Neighbourhood pilots.
The projects in each Suburban Revitalisation Stream are undertaken in partnership and consultation with local government, businesses, service providers and community.
Suburban Revitalisation Boards
Suburban Revitalisation Boards help to identify, support and deliver local economic and community renewal opportunities in selected activity centres across metropolitan Melbourne. The Office for Suburban Development works with the Boards to realise the full economic and social potential of these places.
After the success of Boards in Broadmeadows and Frankston, six additional suburban Boards were established in 2021. The eight activity centres are Boronia, Broadmeadows, Frankston, Lilydale, Melton, Noble Park, Reservoir, and Tarneit.
Each Board is chaired by a Member of the Victorian Parliament, with other board members representing local government, community organisations, local service providers, institutions, businesses and other community leaders.
The Victorian Government, through the Office for Suburban Development, continues to work with the Suburban Revitalisation Boards to explore further opportunities to co-invest in projects that meet the needs and aspirations of local communities.
Learn more about the work of the Boards by clicking the links below:
Our Suburbs: Living Local
More Melburnians are working and recreating in their local suburbs. The $15 million Living Local fund will support Melbourne's thriving metropolitan communities through the delivery of two grant programs:
Applications closed Sunday 14 August 2022 at 11:59PM.
The Living Local Fund also offered grants for projects in rural and regional Victoria. For further information, visit the Regional Development Victoria website.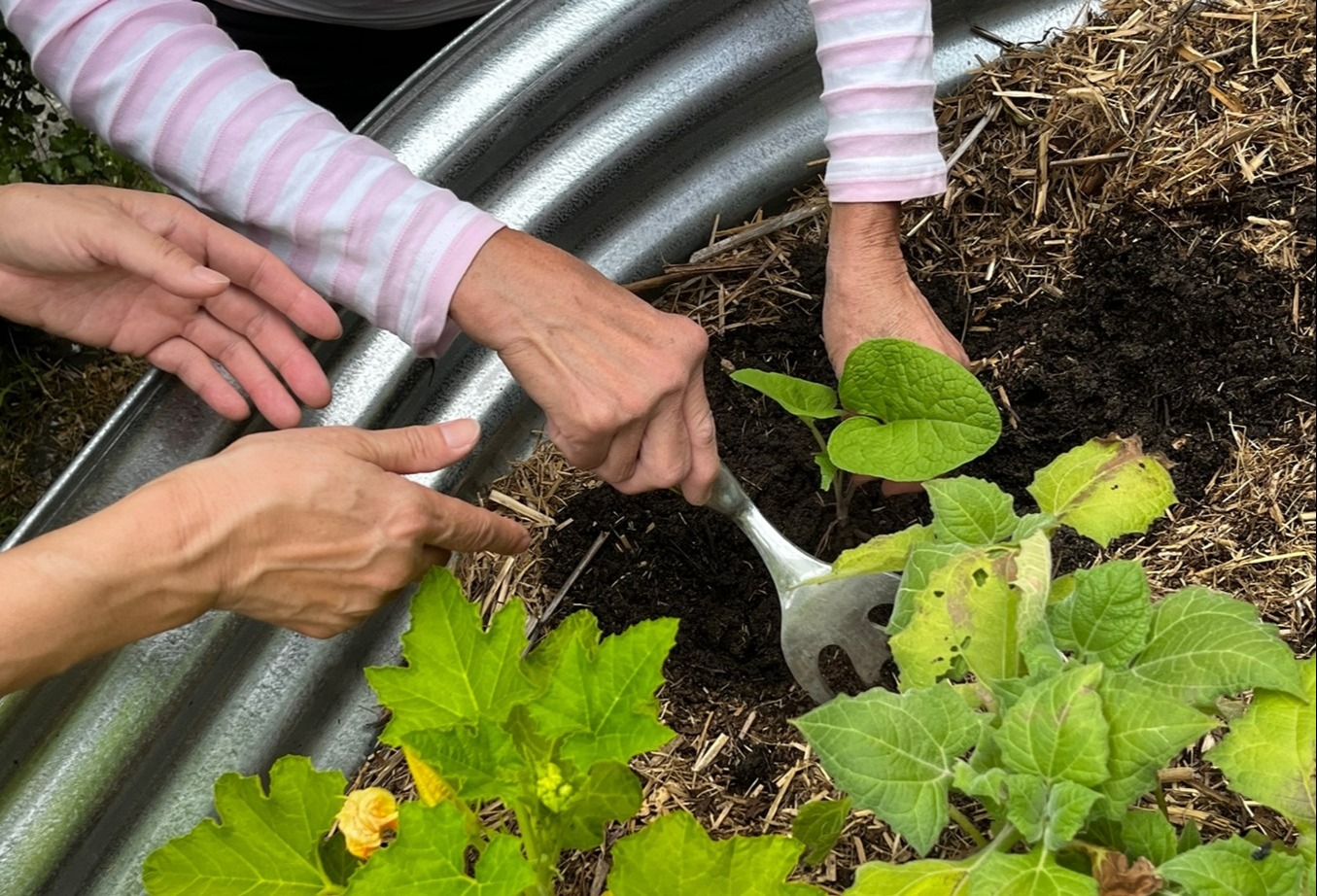 Image of new garden bed funded by the Living Local Suburban Grant at the Chinese Cancer and Chronic Illness Society of Victoria.
Targeted Revitalisation Investments
The Office for Suburban Development supports numerous projects in targeted areas outside of the eight Suburban Revitalisation sites. Current areas include Lalor, Thomastown, Altona and Springvale.
Learn more about the projects underway in these areas on the Targeted Revitalisation Investments page.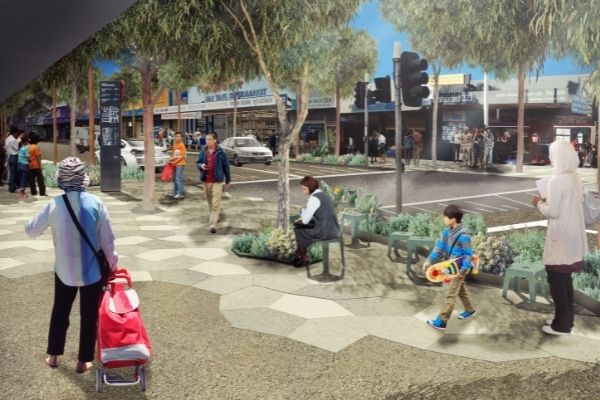 Concept image of Springvale Boulevard.
Neighbourhood Activity Centre Renewal Fund
The Office for Suburban Development is working in partnership with local governments to support local shopping strips in Metropolitan Melbourne and Mitchell Shire.
Grants of up to $100,000 have been awarded to local governments for the delivery of projects to support local businesses including retailers, cafes, restaurants and service providers.
You can read about the projects being undertaken on the Neighbourhood Activity Centre Renewal Fund page.
Image from a Chinese New Year event in Doncaster.
20-Minute Neighbourhoods
Delivering 20-minute neighbourhoods means developing local places where people can access services, like health facilities, parks and shops within a 20-minute walk from home. This idea is a cornerstone of Plan Melbourne.
The Office for Suburban Development is working with the Department of Environment, Land, Water and Planning and local governments to pilot 20-minute neighbourhoods in the Cities of Brimbank, Maroondah and Moonee Valley.
Find more detail of the works being undertaken by visiting the 20-minute neighbourhoods webpage.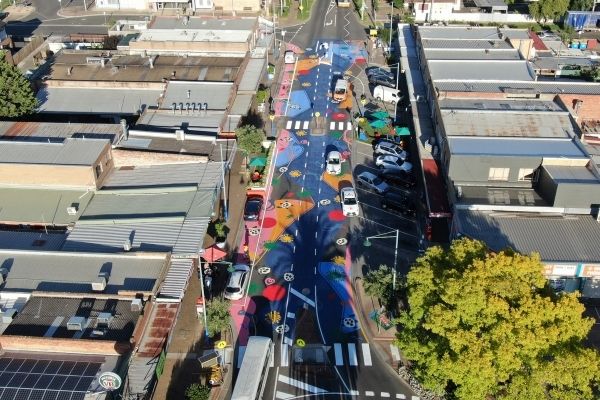 Aerial image of Glengala Road, Sunshine West
Page last updated: 04/10/23