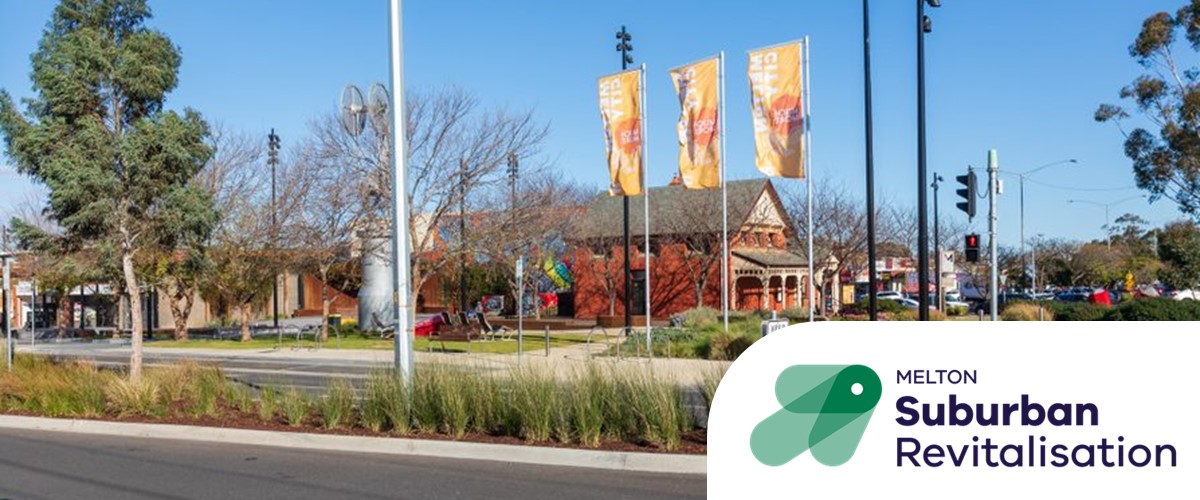 Melton is an urban area within metropolitan Melbourne and is located 35km to the west of the CBD. With a diverse and young community, Melton is experiencing rapid growth with estimates suggesting that the population is expected to grow to over 485,000 people by 2051. Breathtaking history and heritage trails, homesteads and drystone walls and an abundance of open, green spaces and unique infrastructure contribute towards making Melton a welcoming place to live and to visit.
The Victorian Government is committed to strengthening the liveability of Melton by driving economic opportunities and the delivery of local projects. This is why Melton has been identified as a priority suburb to revitalise.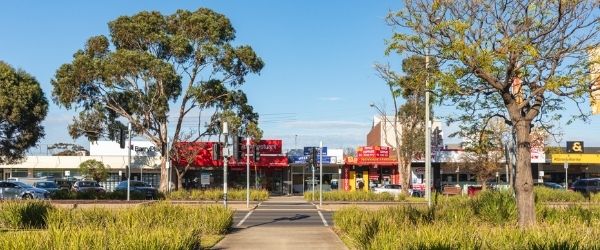 Melton Suburban Revitalisation Board
Established in 2021, the Board provides a local voice to the Victorian Government's Suburban Revitalisation program, working with local communities to identify opportunities for locally-led projects to make Melton thrive.
Questions, ideas and feedback for the Board are encouraged and welcome. You can get in touch with the Board by emailing suburban.revitalisation@ecodev.vic.gov.au.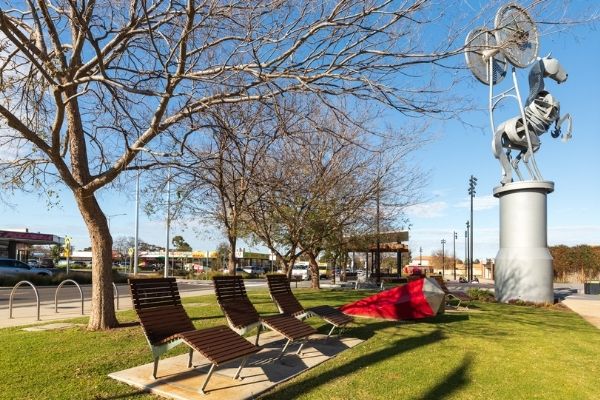 Our vision for Melton
We're creating a community where our residents feel proud to live and creating an attractive environment that people want to visit.
A place which offers economic and social opportunities for people from across the region and has a reputation for being prosperous
A compassionate and inclusive community, which welcomes people from multicultural and diverse backgrounds
A community where all our residents feel safe and secure
Apply the diversity lens to all work, initiatives and investments we make to reflect the diverse nature of the people in our community
Leverage our existing assets and open spaces to remind people of the value of living in Melton
Prioritise the safety, trust and sense of community of all of our residents
Create an environment in our commercial hubs that encourage both the growth of local business and attracts people to the area

We also recognise that there are limitations to what we can influence as a board and are therefore committed to work with other
groups to achieve change together. We have set three objectives to guide how we leverage partnerships to support women and multicultural communities:

Advocate for social procurement practices in construction and maintenance, appropriate support services in the community, and inclusive employment practices
Enable organisations to provide sufficient and quality access to educational and skills-building opportunities and pathways
Advocate for relevant and ongoing support services for vulnerable groups, particularly those experiencing homelessness
Our theory of change
To deliver upon our vision, we've identified a series of changes that we plan to make in order to create a safe, vibrant and accessible community.
We believe that these changes, illustrated below, are complementary and interrelated. By driving these changes, we can create a liveable and compassionate community.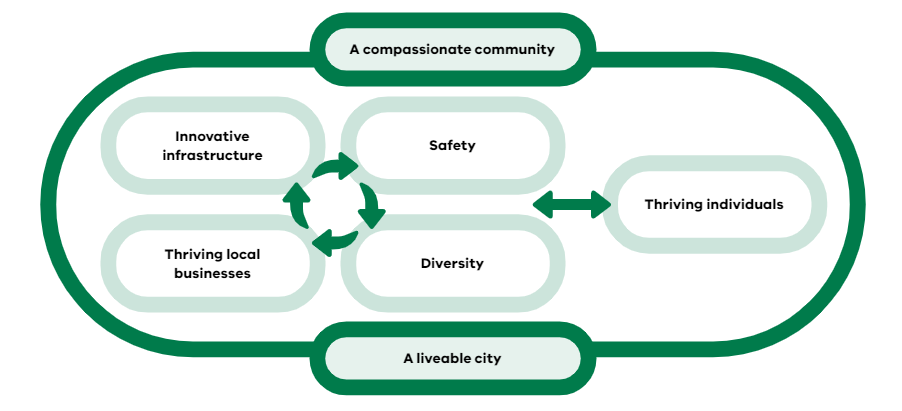 In the longer-term, we believe that by focusing on striving to meet the needs of the community, and ensuring we are pulling the levers around growing local business, preserving the environment and investing in infrastructure, we can:
Create a compassionate community where people from different backgrounds interact and share stories
Create a liveable city which makes you proud and where people visit to enjoy themselves and have fun
We explore these changes in greater depth below.
First and foremost, we want all Melton residents to thrive, regardless of their background, culture, identity or social circumstance.
All individuals treat each other with compassion and respect
People feel physically and emotionally safe in public spaces
Melton residents are able to access a community 'experience'
Residents have easy access to the services they need
Residents are proud of, and celebrate, the diversity in their communities
We are setting out to create a city that delivers all of the services you need.
We want to create a city where you feel safe, where we celebrate the diversity of our communities and where everyone is treated with compassion and respect.
Secondly, we will pull upon a range of levers to:
Create an environment that is conducive to the establishment and growth of small businesses across different sectors
Make investment decisions that also take into account their potential to grow our environmental footprint
Apply a 'diversity' lens to everything we do and ensuring the safety of our residents is front-of-mind
Download the Melton Suburban Revitalisation Report 2021-22: PDF or accessible Word format.
Projects funded in Melton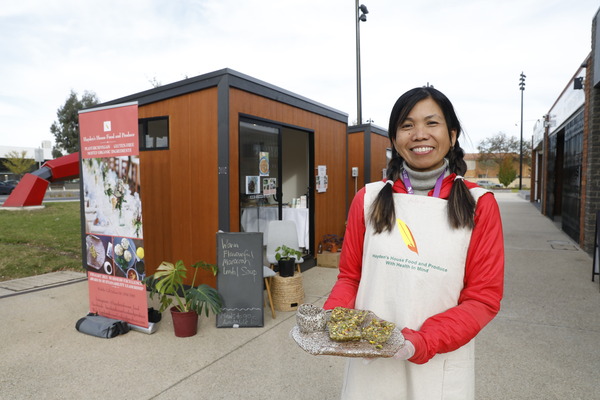 Contact us
Page last updated: 28/09/23