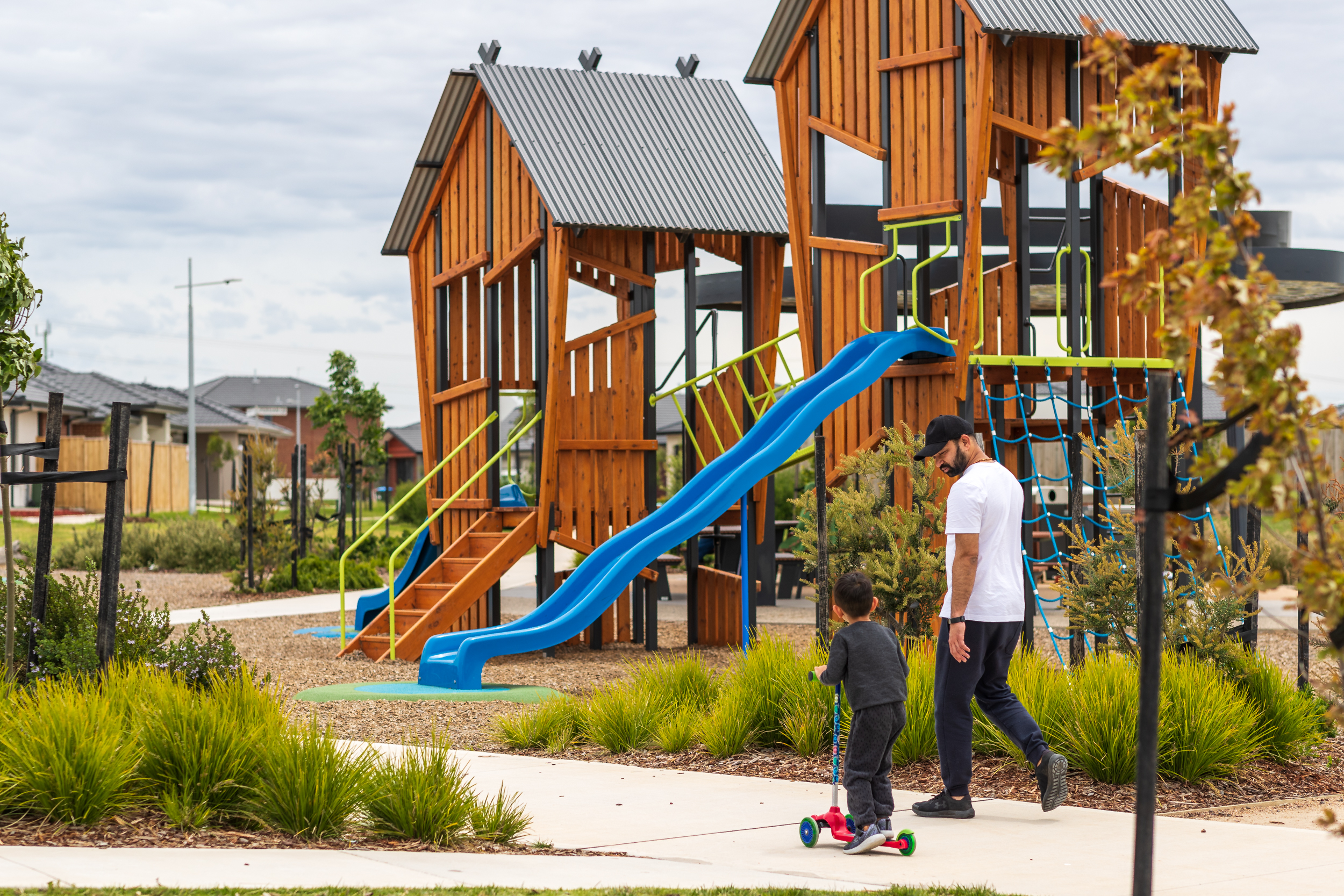 Pictured: Tarneit West Community Centre playground.
About the Growing Suburbs Fund
Applications opened on 25 August 2023.

The 2023-2024 Victorian Government budget allocated $10 million to the Growing Suburbs Fund to build the facilities needed to support healthy and liveable communities in our fastest growing suburbs.

The Growing Suburbs Fund will contribute to more resilient and liveable communities and improved capacity for councils to respond to changing community needs and demands.

The 2023-24 round of the Growing Suburbs Fund opened on 25 August and will close on 20 October 2023.

Ten interface councils on the fringes of metropolitan Melbourne are eligible for this round. These councils represent more than 23 percent of Victoria's population and include the majority of Victoria's fastest growing communities.

Applicants may apply up to a maximum of $2,000,000 (exclusive of GST) under each application. Funding will be awarded on a competitive basis.

Applicants must consult the Growing Suburbs Fund team in the Office for Suburban Development before 20 October to discuss their project proposals. This will provide the opportunity for the Office for Suburban Development to discuss the eligibility of the proposed projects and alignment with the program objectives.
For support, please contact the Revitalisation and Growth Programs team within the Office for Suburban Development at revitalisation.programs@ecodev.vic.gov.au